It used to be that a household making six-figures was quite an accomplishment.  Nice house, fancy cars, and faraway vacations.  Now look at how far (or short) that salary goes.  A $200,000 a year salary gives you $3846.15 a week, or $15,384.60 a month.  Pretty good money, but then you have to take out $3757.48 in Federal taxes, $953.84 in Social Security tax, $223.08 in Medicare, and $865.40 in state taxes (I picked my home state of Connecticut). Subtract $200 for health insurance and 5% in your 401(k) to get the company match ($833 a month).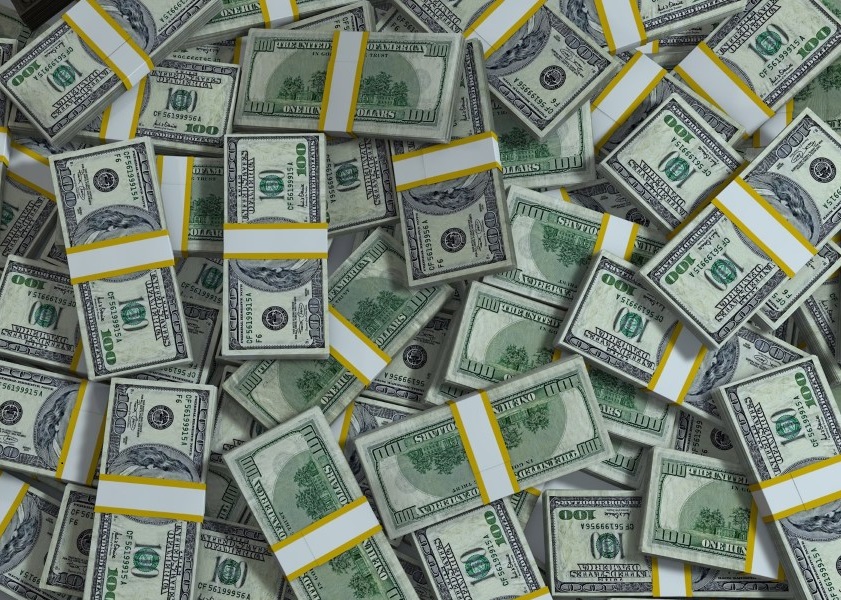 Now you're down to $8,551.80 a month.  But you need to live somewhere, and the median price for a 4 bedroom house price in the state is $363,000 a year, or $1,786 a month, plus another $750 a month in taxes.  Cable, Internet, cell phone bills, and other utilities run you $535 a month.
You've got $5,480.80 left over, but you also don't have any way to get to work.  A nice Accord and Camry for two will run you $1,157 a month with 5 year loans at 3%, plus another $133 a month in taxes, $125 in insurance, and $160 for gas.
With $3,905.80 left over, you realize you have to eat.  Groceries run around $150 a week, plus you go out for dinner twice a week ($60 each), stop for coffee on your way to work ($7 a day for 2), and usually go out with your coworkers for lunch ($10 a person).
$2,398 isn't too bad, but of course, you didn't get those supposedly good paying jobs by luck, and your student loan payments are $1,380 a month.  Add kids to the mix, and now you're out another $900 a month in daycare expenses.  Plus, you gotta save something for their college education, so you sock away $100 a month for the little tyke.
$17.80.  That's all you have left over to pay for vacations, clothing, upkeep on the house and yard, healthcare, gifts for birthdays, weddings, and holidays, and the rest of the expenses life throws at you.  Hopefully you weren't planning to send your kids off to a private school, otherwise you'll have to break out the credit cards or take out a loan to cover the costs.
If you see yourself in any of the above, or agreed with the title of this post, we need to have a heart-to-heart talk.
The number one reason people give towards not paying down debt or saving for retirement is they don't have enough money.  The amazing thing is that some people at all income levels believe this, yet other people at all income levels are stashing away enough money to retire.  Clearly the amount of money we make has no impact on the number of excuses we can come up with as to why we can't save at least something for retirement.  Even investing just $5.00 a day, starting at age 22, will leave you with $600,000 at age 67.
Households making $200,000 or more make up around 4% of households.  If people making $200,000 a year feel like they can't save much for retirement, who can?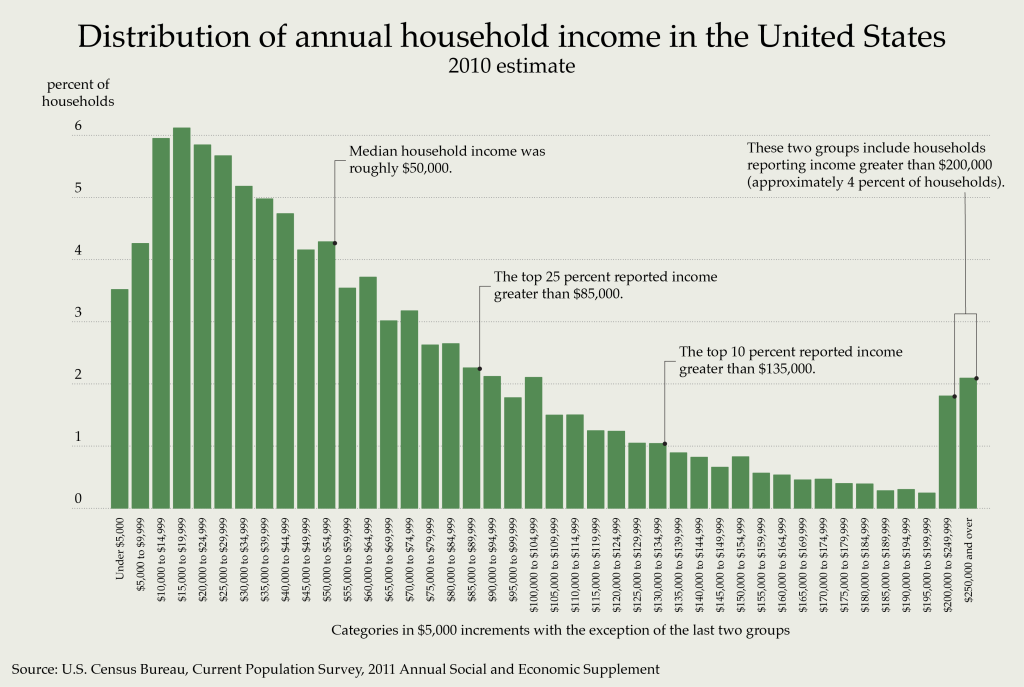 The real issue isn't that there isn't enough money to go around, it's that people fail to challenge assumptions about spending money.  You don't have to pay the full amount on your taxes.  Take advantage of deductions from installing energy-efficient appliances such as geothermal.  Contribute more to your 401(k) beyond the company max.  Put money into an IRA.  Before you buy a house, take a look at the taxes of the state or town you're moving to.
Do you really need a house with 4 bedrooms?  Do you need guest bedrooms that get used once a year?  Do you need cable, or brand new phones every year or two, or the best data plans available?  Do your kids?  Can you lower your utilities by installing energy-efficient lighting, reducing your water usage, or lowering the thermostat?
Do you need to buy new cars?  Do you need to use premium gas or change the oil every 3,000 miles?  Have you shopped around within the past year for cheaper car insurance?  Can you car pool?
It should be easy to find ways to save a lot of money on food.  Make your own coffee at home, bring your own lunch to work or eat at the cafeteria, and make dinner at home.
There's no reason a household making $200,000 a year shouldn't be spending the same as a household earning $85,000 a year, which is still in the top 25% of earners.
So why can't people live on $200,000 a year?  Because they make the wrong assumptions about life and how to spend money.  After investing, people earning $200,000 a year or more should only have a fraction of their incomes available to spend elsewhere, and they should realize they are lucky enough to be among the top earners in the world.
Take a hard look at each dollar you spend, challenge your assumptions about what is mandatory and what's keeping you from meeting your retirement goals.  How much should a household making $200,000 a year be able to save?  I say before taxes and any company matches, a good starting point is 35% of their income, which is $5,833 a month or $70,000 a year.  What percentage of your income do you save, and what are you doing to raise that number?
If you have any questions or comments, you can reach out below or continue the discussion in the forum.  If you are interested in receiving a notification of new posts, you can subscribe here.